A unique new clinic created for patients who've completed their cancer treatments
There's a unique new clinic that's been created for patients who've completed their cancer treatments.
This one is designed to reach an underserved population and provide all their needs in a primary care setting.
Marilyn Trinidad is one of more than 60,000 patients of the Providence Community Health Centers. There are eight of them.
But here, she knows, she's more than a number.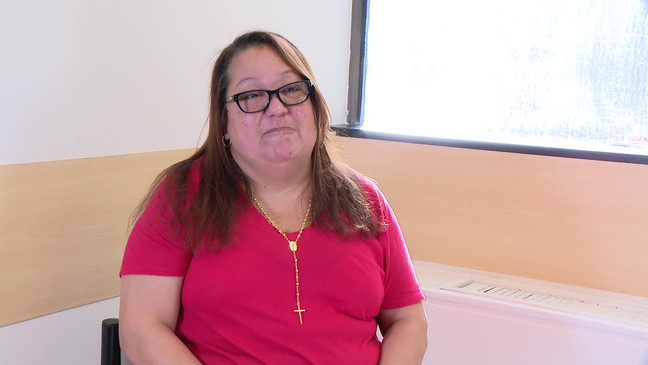 "Coming here really helped because my depression [and] anxiety were ridiculously high," said Trinidad.
You see, three years ago, she had developed stomach problems and went in for testing. The news from her doctor not good
"He says, 'You have stomach cancer'," said Trinidad.
Just months earlier, her brother, Edwardo, died from cancer. That fueled her depression.
On one hand, "She was fortunate because it was an early-stage gastric cancer," said Dr. Joseph Espat, director of the cancer center at Roger Williams Medical Center where she was treated.
Nonetheless, she, like many other cancer survivors, worry their cancer might come back. So, when she learned about the MOST clinic at the Providence Community Health Centers, she couldn't wait to sign up.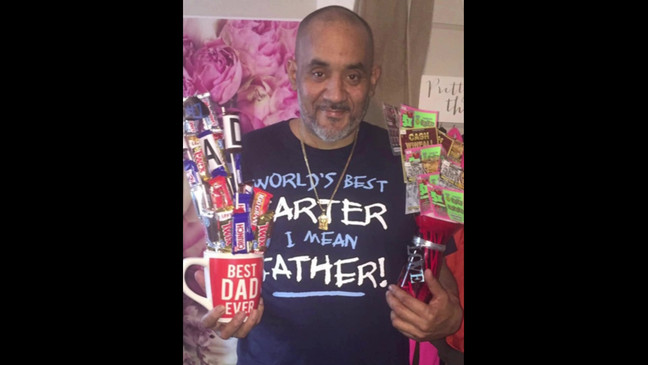 Marilyn Trinidad's brother Edwardo. (Submitted photo)
MOST is an acronym for Multidisciplinary Oncology Survivorship Treatment.
"When you're in oncology treatment, there's so much structure and everyone understands -- what role they have to play. When you're out of oncology treatment, you're basically handed back and congratulated and said live your life," said Dr. Nelly Burdette, a clinical psychologist there who helped develop this multidisciplinary program.
Here, patients can come every other Tuesday morning and meet with specialist, Espat, who volunteers his time.
"My role is to educate her on the need for continued surveillance, the symptoms she might have that should trigger a visit to a physician," said Espat.
"He assured me that I look like I'm in pretty good health," said Trinidad. "What's beautiful about this is that we're seeing the patient simultaneously. so once I interview the patient -- once I recognize what their fears are, I pass them along to Nelly."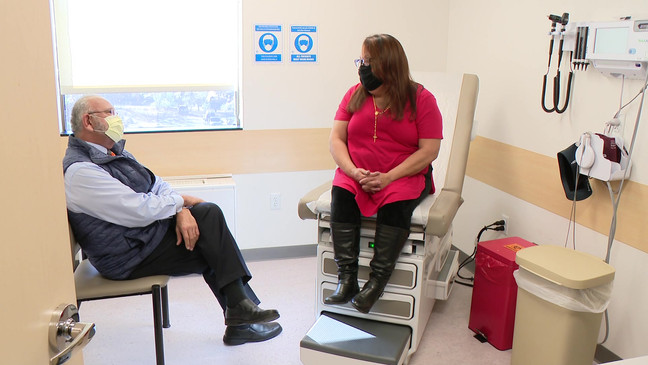 Dr. Joseph Espat speaks with Marilyn Trinidad, who was diagnosed with stomach cancer. (WJAR)
"This clinic is meant to address patient fears," said Burdette.
And to serve as a model.
"Our goal is to try to get some data, we're still early days, and look at how we've been able to impact patients well-being but also their use of the ER unnecessarily," said Burdette, which she said is what a lot of patients do when they think something is wrong -- or their cancer has returned.
Source: https://turnto10.com/features/health-landing-page/a-unique-new-clinic-created-for-patients-whove-completed-their-cancer-treatments