Nursing
Multi-specialty. Patient focused. Evidence-based practices. Quality driven. Career advancement opportunities. These are just a few of the phrases we use to describe why a nursing career at CharterCARE's two acute care hospitals makes sense for today's nursing professional. If you are looking for a nursing position that will reward you in many ways…competitive wages and benefits, flexible scheduling, professional development and much more.
Hear from Our Nurses
The best reference we can give for working at CharterCARE comes from our own nurses. You want to hear from a professional nursing peer about why a career at CharterCARE is the best fit rather than reading a brochure.
Recognizing the good work our nurses do
The skill and compassion our nurses bring to patients each day is simply inspirational. That's why we're invested in different ways to recognize the quality and professional achievements of our nurses. We value and recognize superior nursing care through participation in the DAISY Award for Extraordinary Nurses and our own Bravo awards that recognize employees who support the practice of nursing at our hospitals.
Advancing your nursing career
We work hard to provide our nurses with professional development opportunities. Working with Salve Regina University in Newport, we offer an 18-month RN to BSN program that includes tuition reimbursement. We provide certification programs in a variety of nurse specialty areas and provide significant career advancement opportunities for nurses by looking to promote from within wherever possible.
Hear from Our Nurses
Edean Villa, RN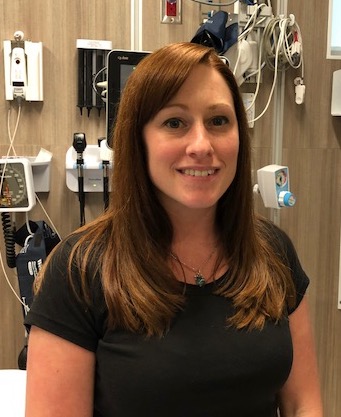 As a cardiac EMT for seven years, Edean would frequently come through hospitals and see the variety of caring going on, and that's why she got the urge to become a nurse. Twelve years later, all spent in the Emergency Department at Roger Williams Medical Center, she couldn't be happier with her decision. "I love the unknown in terms of what is coming next, every day is different, along with the challenges. And it's not about the money as nursing is not for everyone. You have to be that person who cares." Edean added that great co-workers, a great manager along with camaraderie and teamwork make it extra special.
Chelsey Sarachick, RN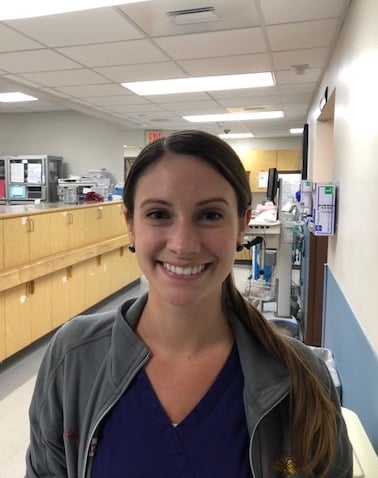 Chesley has been a nurse in the Fatima Hospital Emergency Department for two years and she still loves the fast-paced environment. "It's all about teamwork here. Everyone supports each other, answers questions, and is willing to help and teach you. That was from the first day I got here, which is very important to new grads who might be a little hesitant to ask too many questions." She chose a career in nursing after seeing her family members go in and out of hospitals and witnessing the warmth and care of the nurses. That sold her along with the fact that she liked the sciences. She also says that employees are happy here and like their jobs, and that's contagious.
Rachel Kazarian, RN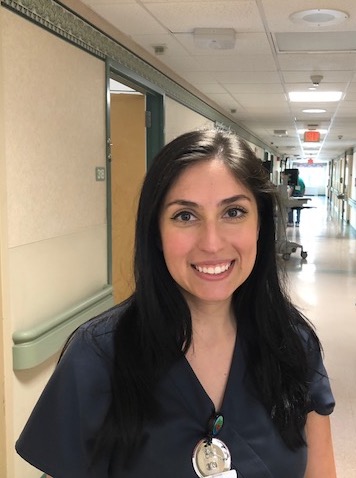 A nurse on 3Pav, which is a 24-bed Telemetry unit at Fatima Hospital, Rachel loves her job and co-workers. "As a small community hospital, its just feels like more of a home and the people who work here feel like family. Even the per diem nurses love the people here!" When Rachel was younger her grandmother went through kidney cancer and the bedside nurses in the hospital were so nice and made such a difference, it really had an impact on her. She also appreciates the chance to learn and grow, you are encouraged to join a number of nursing committees and has even served as charge nurse. She's even back in school to purse her Masters.
TJ Sarrizin, RN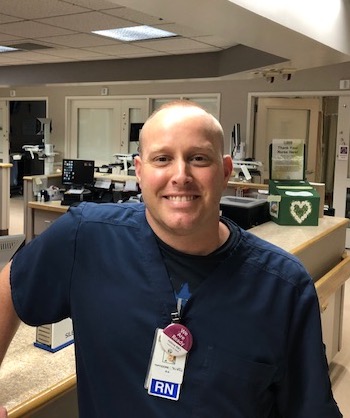 For TJ, a nurse in the Intensive Care Unit at Fatima Hospital, a career in health care was a family calling. He has several relatives in the business so it just seemed like the thing to do, TJ quickly fell in love with bedside nursing, saying "You have to love or like what you do and in nursing, you get to see improvements in patients and help make their lives better and also their family's lives." Even after eight years as a nurse, TJ says he is fortunate to work with so many experienced nurses and still takes something new out of every day.
Linda Lees, RN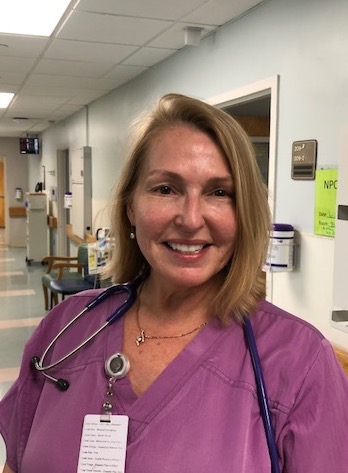 Sometimes a career in nursing just happens, like for Linda who works on East2, a medical/surgical unit at Roger Williams Medical Center. She simply had taken all the courses associated with nursing and when it was time to find a job, in 1984, that seemed to be the best pathway. So why not. And when a friend suggested RWMC, a smaller community hospital, why not too. "When it's a small environment, you work with the same people and develop a special bond. And people stay here because you like them." Linda will also tell you that nursing requires a tough mindset, its hands on, and never to ask an aide to do something that you wont do.
Cynthia Krapf-Whitman, RN
"This is home for me," says Cynthia, a nurse on the geriatric psychiatry unit at Roger Williams. "It's a demanding job and patient population but we have developed a sense of family, we count on each other, and that makes all the difference." So much so that when she left for another job at an Assisted Living facility, in part to accommodate a reduced work schedule, she knew pretty quickly that she wanted to come back. And she did. Cynthia adds that nursing seemed so natural after being a caretaker for family members that she made it her second career following 18 years with an optician.
And what our patients are saying!
"Nurses were amazing - very friendly staff."
"The nurse who attended to me from beginning to end was Judy… she was attentive, caring, and very well informed about my situation."
"Randy (RN) attentive and helpful in answering questions and making us feel comfortable with everything."
"I am always treated well every time I am admitted in the hospital. Very excellent, all the nurses, the doctors very nice when I push the button they are always there... Very good service there."
"I had very good experience. I had a nurse. He was a male nurse. His name was *Andrew, that's all I know and he was excellent. Very, very good. Everybody was good but he outshined everybody. He was just so caring. I just can't believe it."
"I can't say enough, they asked me over and over how I was doing and helping me trying to get comfortable enough to take the test."
"I was very happy with the nursing care and also the people that served the food they were wonderful."
"I think they did a very good job, and they took good care of me. Like I said, I would recommend the hospital to anybody."
"Nursing staff was very attentive, considerate and kind."
"I had an overnight nurse, her name was Cecelia, and she was truly an angel. I was wincing in pain and she did everything she could to make me comfortable, make me aware of what i was taking before I took pills 'cause i was out of it. She was compassionate and she was just everything that a person would come to want from a nurse, you know, who they were unfortunatley in the hosptial for."
"I had an overnight nurse, her name was Ceceila, and she was truly an angel. I was wincing in pain and she did everything she could to make me comfortable, make me aware of what I was taking before I took pills,'cause I was out of it. She was compassionate and she was just everything that a person would come to want from a nurse, you know, who they were unfortunately in the hospital for."
"I would like to mention Helena, on the 3rd floor, she's a nurse, and I believe she worked four days, 12 hour days, 'cause I had her in the evening. She was very, very good. I can't say enough good things about her. She was compassionate, professional, and any word you can look up that's a synonym for those words, she was, really she was an excellent caregiver. Thank you."
"A CNA made every effort of kindness and compassion, she was awesome!"
"Yes I've been in a few different hospitals and my stay there was excellent. Everybody from housekeeping, to nursing, to executives, to doctors, everybody came in and said hi, and asked me how I was doing. Even sometimes it was just people walking by the door, felt very very comfortable there."
Recognizing the Good Work Our Nurses Do
Fatima Daisy Award
Congratulations to Rachael Kazarian, a telemetry registered nurse on 3 Pavilion, for receiving Fatima's DAISY Award for this quarter. This national recognition program honors nurses for their clinical skill and compassion. Nominations are received by patients, families or visitors and are reviewed anonymously by the nurse recognition committee. An excerpt from her nomination: "Rachel is a true angel. This woman showed so much respect to my mom. She is a loving, caring person who was born to be a nurse. My mom was a patient and she has dementia, so I would come in each day to sit with her and help feed her. I spent a lot of time watching how Rachel was with my mom and her co-workers. She was responsive to my questions and concerns, explained everything she was doing and everything she was going to do. Fatima is blessed to have her." Congratulations Rachel!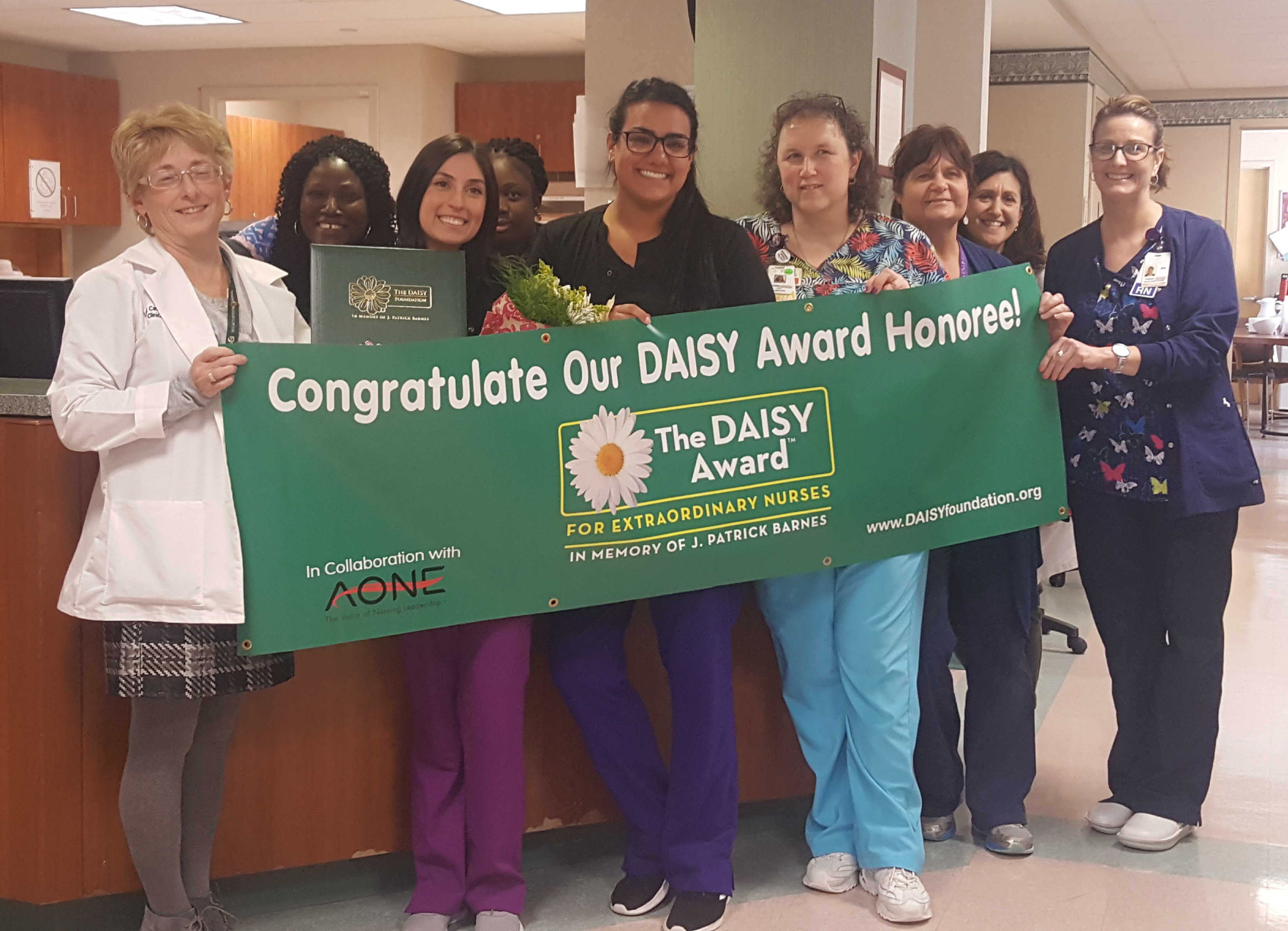 RWMC Daisy Award
Intensive Care Unit nurse Andrew Beyer, RN, has been named Roger Williams Medical Center's first ever DAISY Award winner. The DAISY Award is a national recognition program for nurses, who are nominated by a patient, visitor, or family member. Andy was nominated by pulmonary fellow Dr. Dennis Guadarrama and then chosen as the awardee by our Nurse Recognition Committee. Each DAISY Award honoree is recognized with a ceremony on their unit, a certificate, a DAISY Award pin, and a hand-carved stone sculpture entitled A Healer's Touch. Andy joined Roger Williams as a CNA in 2011 and has worked in the Emergency Department and ICU since becoming a nurse in 2015. He is pictured below with Dr. Guadarrama, Cheryl Dun- nington, Chief Nursing Officer/Vice President of Patient Care Services, Arleen Quinlan, Clinical Nurse Manager, ICU, and CharterCARE CEO John Holiver. To learn more about the DAISY Award at Roger Williams, please visit www.rwmc.org.
Advancing your nursing Career
Preceptor Program
The Prospect Medical Holdings Preceptor Development Program is committed to ensuring that all new nursing hires are provided with an excellent orientation program.
Effective and ongoing preceptor programs are the backbone to a strong onboarding and orientation experience. Our nurse preceptors are trained using an evidence-based curriculum and are afforded ongoing professional development opportunities which include providing constructive feedback, precepting across the generations, and using innovative strategies to build critical thinking in the new Registered Nurse.
Healthstream
Prospect Medical Holdings is committed to ensuring high quality education to staff at the point of service.
Healthstream is the learning management system of Prospect Medical Holdings. Healthstream is the leading provider of online learning opportunities designed specifically for healthcare. This platform allows for all nurses to complete mandatory learning and ongoing professional development at their own convenience. Through the Healthstream Continuing Education (CE Center), RNs are afforded the opportunity to develop professionally and prepare for specialty certification exams.
Clinical Education Program
Prospect Medical Holdings is committed to providing clinical experiences for local schools and colleges of nursing and fostering an environment of learning for students.
Student nurses are welcomed on specialty and general medical/surgical floors to gain experience.
Nursing Leadership Development
The Prospect Medical Holdings Nurse Leader Academy is committed to developing Nurse Leaders at all levels of our organization.
Nurse Manager Leader Development
Nursing Managers and Directors have the opportunity to meet, collaborate with, and grow with other Nurse Managers and Nurse Directors from across ten hospitals in four states during our Two-Day Nurse Manager Leader Development (NMLD) forum. The NMLD forum provides learning opportunities in quality, patient safety, organizational change, finance, employee engagement, patient experience, emotional intelligence and much more. In addition, Nurse Leaders participate in a panel discussion with healthcare executives from across multiple disciplines and from Prospect Medical Holdings' Corporate office in order to learn and grow together.
Nurse Leader Development Series
The Nurse Leader Development Webinar series allows all Nurse Leaders to select the webinar day and time that best fits their schedule and from their computer learn about relevant issues facing Nurse Leaders today. One contact hour is provided for every webinar attended. Examples of webinar topics: Tackling Incivility, Nurse Well Being: The Ten Things Every Nurse Leader Should Know, Recruitment and Retention of the Millennial Generation.