Roger Williams Medical Center Opens New Emergency Department
Roger Williams Medical Center today opened its new, 12,000 square foot Emergency Room, part of a $15.1 million project to create an entirely new, comprehensive emergency department serving the metropolitan Providence area.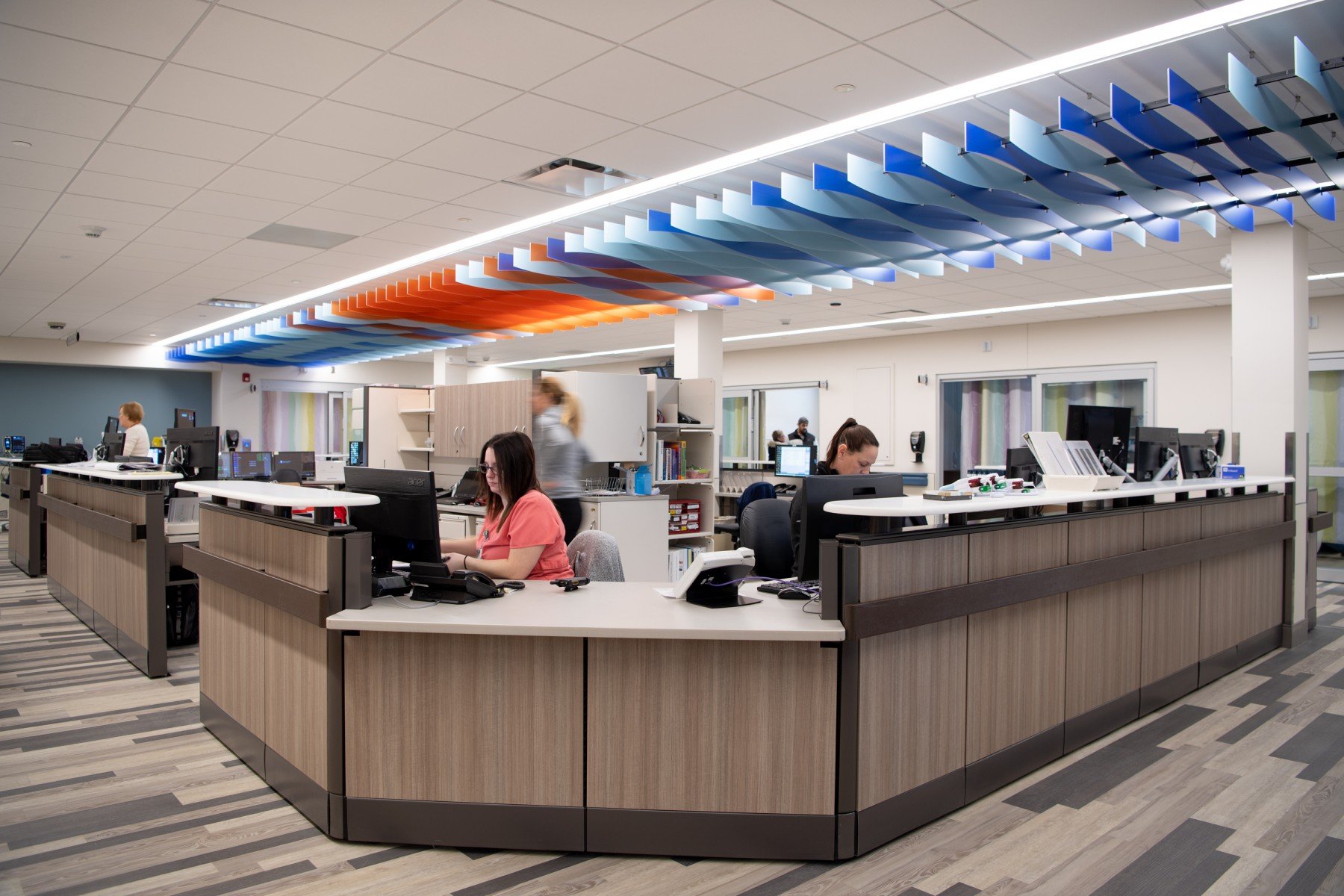 This 12,000 square foot facility features:
22 total rooms, including FastTrack section, Isolation and bariatric rooms, dedicated trauma room

Brand new equipment and emergency medicine technology
Experienced emergency medical doctors and nurses
Innovative triage and patient flow system
Comfortable waiting area that includes a Wi-Fi countertop section
Enhanced safety and security technology
Roger Williams handles more than 32,000 emergency and urgent care visits each year. The new ER features a new system involving a Pivot Nurse, who greets every arriving rescue patient to perform an immediate evaluation and clinical assessment. This new system will improve patient flow and avoid needless delay in treatment.
Jeffrey Liebman, CEO of Roger Williams' corporate parent, CharterCARE Health Partners stated, "This beautiful, modern and accessible facility will add a critical resource for Rhode Island, especially the metropolitan Providence area. Our exceptional and highly experienced emergency medicine physicians and nurses now have a facility that assures they will be able to continue providing top level emergency care."
"Providence is home to so many institutions of health and higher learning that improve the quality of life for all residents," said Providence Mayor Jorge O. Elorza. "This new addition to the Roger Williams Medical Center strengthens the capital city's capacity to provide quality healthcare and reinforces our reputation as a regional leader in the health economy."
The second phase of this project, to be completed later this year, includes the complete renovation of the former emergency room space to provide:
6 specialized behavioral health treatment rooms
First Responders Room
Additional infrastructure space
Dr. Daren Girard, Medical Director of Emergency Services for Roger Williams and CharetCARE, stated "the new emergency room will be a vital support to the care we provide to our patients by enabling or integrated team to have the latest emergency medical technology and modern, spacious environment within which to provide it."
Providence City Council Majority Leader Jo-Ann Ryan, who represents the hospital's Ward, added "I commend Roger Williams Medical Center and CharterCARE on its continued investment in Providence. This beautiful new Emergency Department is a boost to the quality of life in our city."